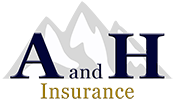 Gilbert, AZ - Southwest Insurance Agents Alliance part of the largest agency alliance in the country, is pleased to announce that A and H Insurance, headquartered in Las Vegas, NV has become a member of the network.
A and H carved out its place in the industry through experience with domestic and captive insurance companies as well as self-insured programs, offering risk management and consulting expertise to large industries and niche businesses alike.
In 1957, a fledgling ​insurance agency started by Russell Adams registered with the Nevada Division of Insurance. One of the earliest insurance agencies to set up shop in Nevada, the small business was assigned the license number "14".
A and H is a full-service, independent insurance agency with a wealth of resources, partnerships, experience, and industry knowledge. We deliver all this to you with attention to detail and personal service that values your time, budget, and individual needs.
To learn more about A and H Insurance call: (775) 829-2600 or visit there website aandhinsurance.com